PICKETT COUNTY, TENN – My last visit to the county where my Flowers family line first came out of Virginia to Tennessee was in 2014 for a brief visit. Though the timing wasn't planned, the visit last October was at the same time as the 2014 visit, it's just that October is a great time to travel, avoiding the stifling summertime heat and the summer crowds.
Growing up, we would make the drive from Jackson to Byrdstown, the seat of Pickett County, two or three times a year. We would stay with my aunt and uncle, Gaye and Marvin Rector, on the "home place." My dad and Gaye grew up in that house.
When we would sit on the porch, the conversations would always end up about family. Who had died since the last visit; who had a new kid; who had moved away to find a better job. It was genealogy of the greatest detail, and at the time, I thought it was boring.
Several years ago, after doing the story, "The Soldier Boy from Stearns Hall," I was driven to learn more about my family, driven by a descendent of that "Soldier Boy" who took the time to show me what was available to the family researcher in the age of the internet.
I was keen to learn all I could about Roland Flowers, my six-times great-grandfather.
Roland grew up in Virginia. He served two tours in the Revolutionary War and was present when British General Cornwallis surrendered.
For all the family chatting, I can't recall ever visiting Roland's grave.
When I arrived at Byrdstown, I met with Richard Pierce, a cousin that I had never met before. Richard is a member of Pickett County Historical & Genealogical Society (PCHGS).
As Richard told the story, my dad was the only family member still around that knew where Roland was buried. The only marker was a field stone, a flat piece of rock that would have been driven into the ground to mark the grave. From dad, Richard learned the location, and a military headstone and a flagpole and flag were erected at Roland's grave, all thanks to Richard, PCHGS and the Veterans of Pickett County, Tennessee.
The view from Edgefield Cemetery, where Roland lies, is a spectacular view of the rolling hills that are common in this part of the Tennessee. Other Flowers family are buried here, and there are still some field stones marking other plots, possibly more of my family.
The day that Richard and I went to Edgefield Cemetery there was a heavy and cold rain, but a day or two later I returned and spent a good portion of the afternoon checking out the other names and dates, and wondering what this spot looked like when Roland was put here.
I was raised 250 miles west of Pickett County, in Jackson, Tennessee. Jackson, though, is so changed from what it was when I was growing up that it no longer feels like "home," except for the friends I have there.
I have the same feeling about Dickson County, Tennessee, which is halfway between Jackson and Byrdstown. When I was a kid, I would spend summers in Dickson, helping my maternal grandparents on their farm. It was my favorite place to visit when I was growing up.
But, like Jackson, Dickson isn't the same.
Dickson, now, seems like an endless highway interchange with chain restaurants and cheap motels and traffic that stretches out of Nashville.
Byrdstown has changed, too.
But not the accent. I grew up with a Southern Highlands accent. Not quite the "deep" South, but my accent certainly isn't shallow. In Pickett County, the accent is Appalachian, or as some of my family would say, "they speak like mountain-folk."
Now, the narrow, winding two-lane roads we traveled when I was a kid have been replaced with easy to drive two-lane highways. Gone is the sulphury-tasting artesian well on the old road that we used to stop at on every trip, just to take a drink.
Now, on Highway 111, there's a nice place to eat, the Bobcat Den, named for the local sports team, the Pickett County Bobcats. Bobcat Den, which has a great Sunday breakfast buffet, has walls covered with old photos of the Bobcats. (There's an idea for Fairfield businesses!)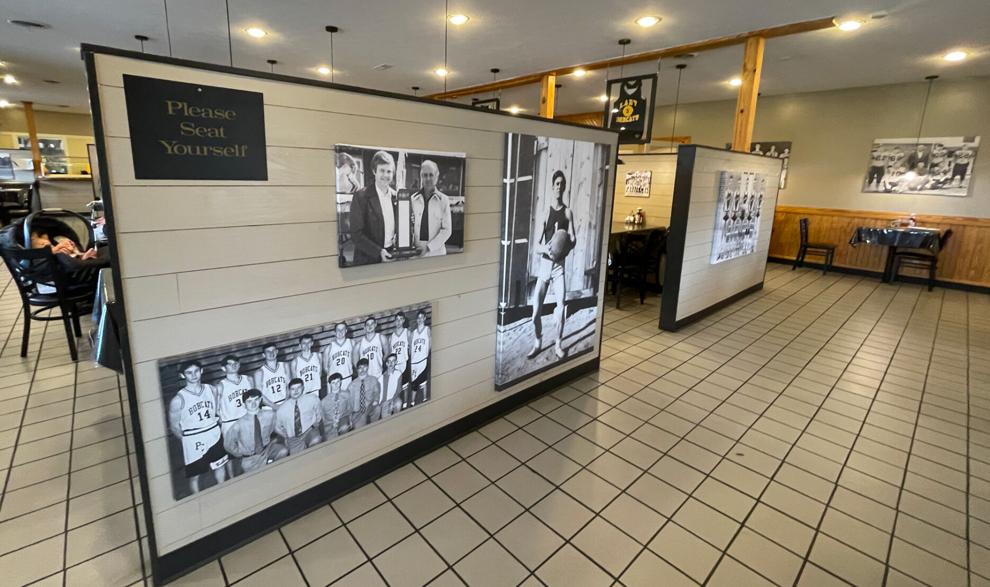 Not far away is the Dixie Café, on Byrdstown's court square. I have no idea how long that café has been there, but I can't remember a time when it wasn't there. Every time I stop in, I have breakfast. Yes, it's that good. Country ham and scrambled eggs are tops on my list.
Something new, for me, was Dale Hollow Tacos, on the other side of the courthouse. I'm a tough customer when it comes to Mexican food, and when I stopped in this tiny taco joint, I didn't leave until I had enjoyed my second round.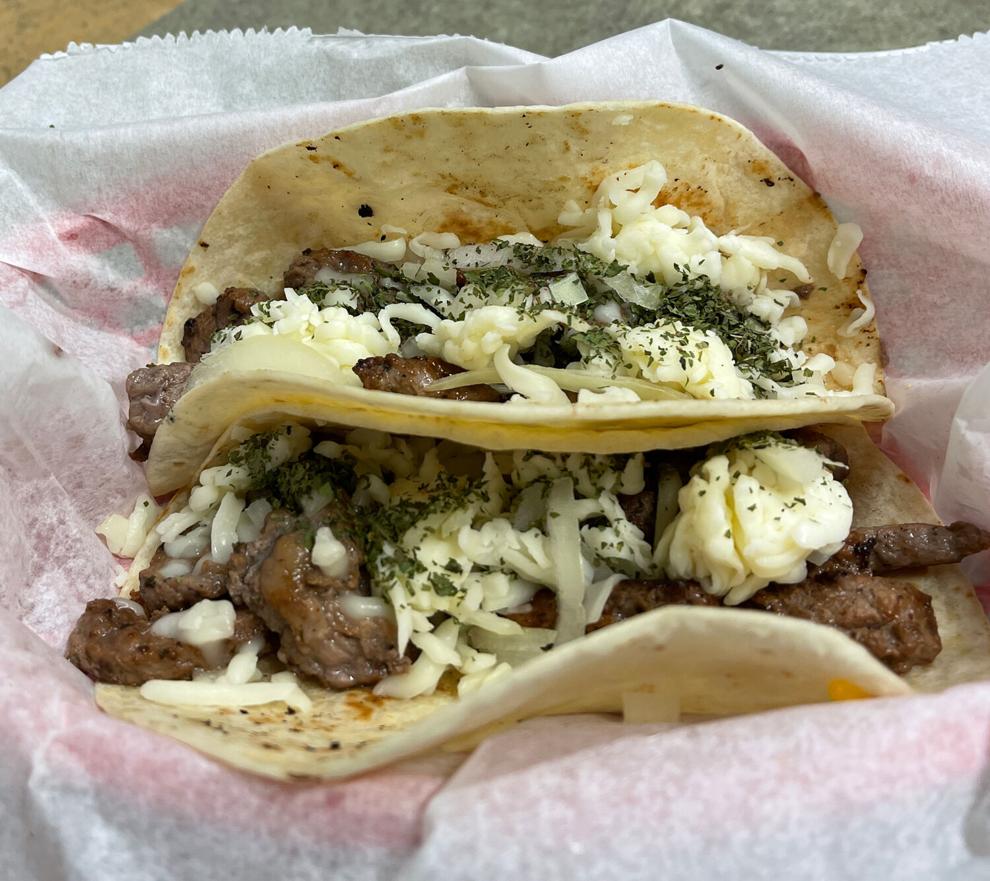 The old courthouse doesn't seem to have changed any. In the old days, I remember there would always be a few old timers out front, whittling away at a stick of wood. I remember asking my dad what they were making, spending hour after hour working away at a stick. Dad just said, "dull knives."
This was the longest visit I've had to Pickett County that I can recall. Still, there was not enough time. I was able to visit with one of my cousins, Galen Rector. There were three cousins: Howard, Galen and Dale. Howard passed away some years back. When I was a young-un, the "Rector boys," along with my uncle, Allen Zachary, always had the hottest cars around. I think it was Dale who took me down by Debbie Carnett's house, which was just down the road from where I grew up in Jackson. I was in tall cotton when Dale popped a wheelie in front of her house. Debbie, my first-grade "crush," who passed away around New Year 2021, was not impressed.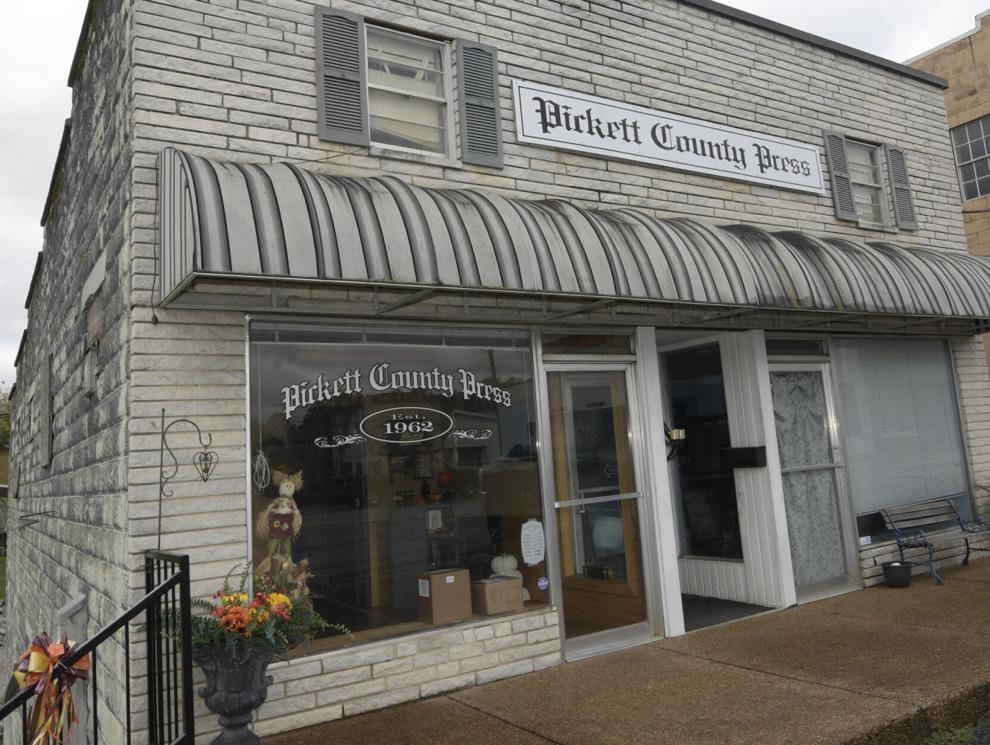 Of course, I had to stop in at The Pickett County Press, the local newspaper, for a visit. There is an alley that runs down the hill on the right side of the building, and there is a large door there that opens the lower level of the Press building to the alley. Now, bear in mind that, when I was kid, we would visit every newspaper in every town we passed through, so at some point the memories start to get overwhelming, but I remember when dad and I would stop by and the door would be open and Mr. Norman Hill would be sitting in a chair typing away at a Linotype, putting out the next issue. In those days, a small newspaper was hard pressed to afford some of the fancier typefaces. Dad would have some special type made up at The Jackson Sun for Mr. Hill and he would bring up a few pounds of lead every once in a while. I think, in those days, dad got his paper for free.
While I was in town, I got a call one day from Judy Urbanski, a member of the Pickett County Historical & Genealogical Society. It was a chilly, rainy afternoon and she asked if I would like to take part in a ground-breaking for a circle of bricks that was to be laid in the small spot of grass in front of the Pickett County Press office around a post with a bell on top. (I'll post that story in an upcoming issue.)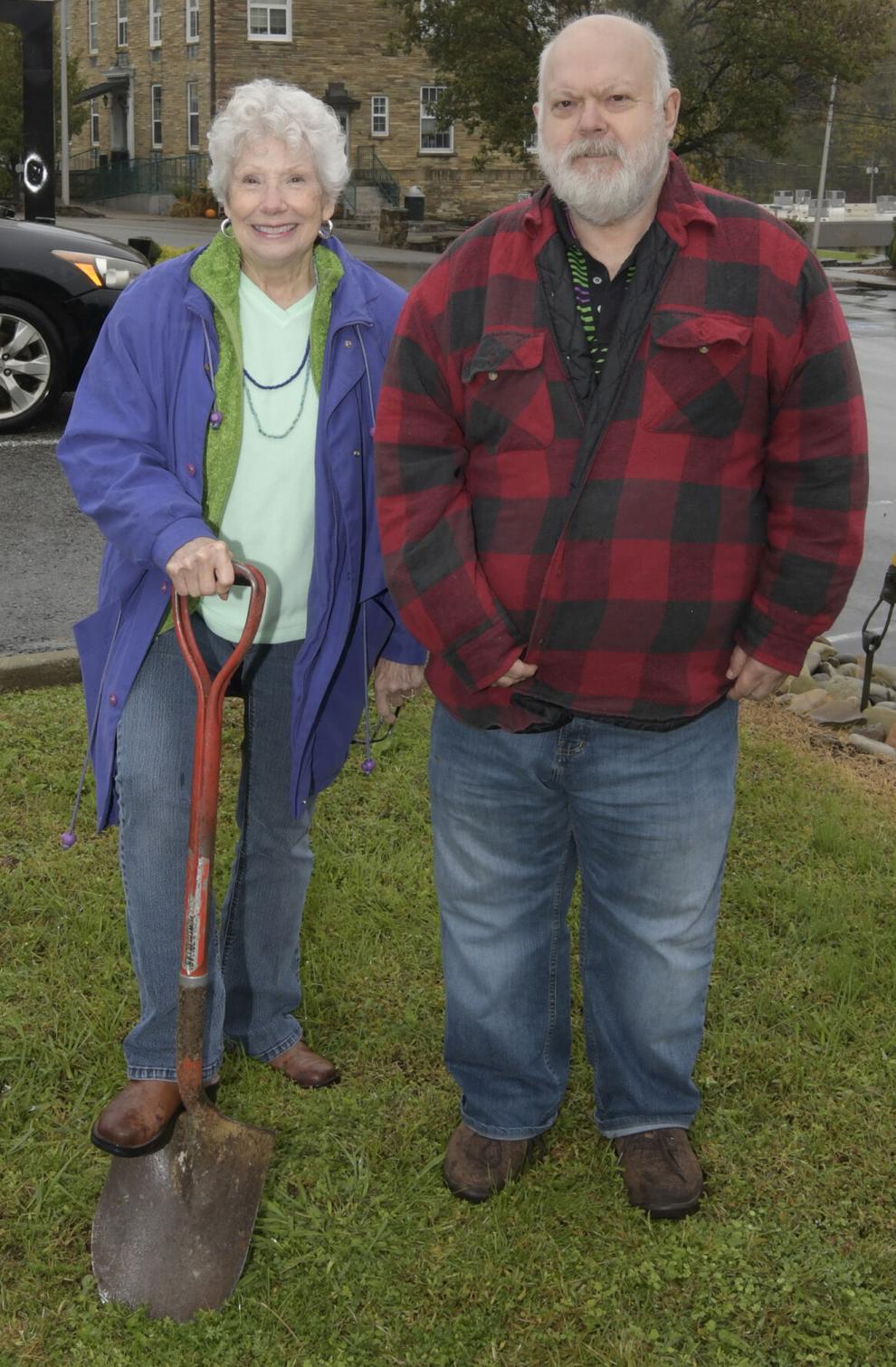 My initial reaction was, "in this weather?" but after a split second I realized this was quite an honor, so Richard, Judy and I met and got soaked posing for photos. It was my first groundbreaking, and I enjoyed the big event.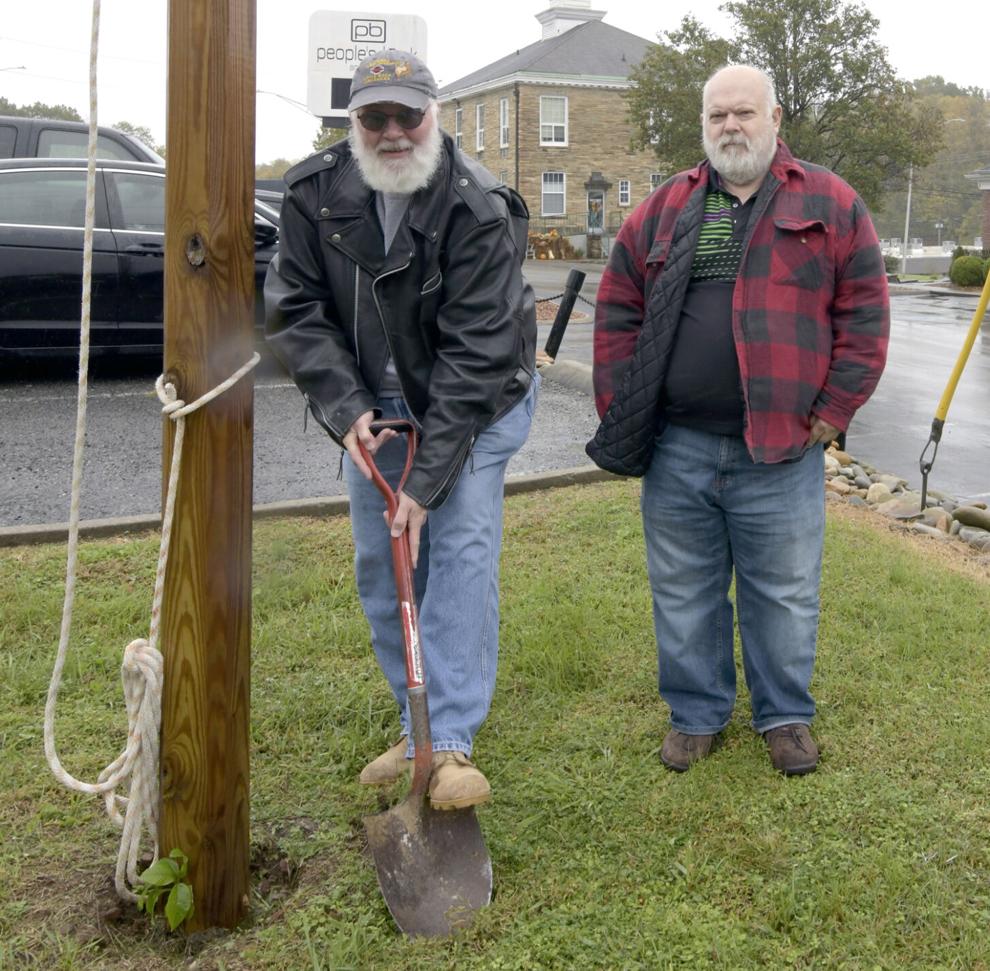 The thing about Pickett County is that, yes, it has changed. The roads, the new places to eat… but it seems that, at the core, it hasn't changed much.