, 2022-05-26 03:15:45,
The winner of the trip for two to the Emerald Isle as part of our #IrelandStory sweepstake in partnership with Tourism Ireland has been picked!
A huge thank you to all our readers who took the time to take part in our giveaway and shared their #IrelandStory with us. We were blown away by the response with over 2,000 entries being submitted!
It was incredible to read everyone's personal stories of what the island of Ireland means to them. From family reunions, road trips, engagements and bucket list adventures, it's easy to see why so many of you hold Ireland close to your heart. 
The winner of the #IrelandStory sweepstake was chosen at random and we will be in touch with them so that they can claim the incredible prize of a trip for two to Ireland that covers flights, car rental, six nights' accommodation plus a one-night stay in a medieval Irish castle.
Until then, here are some of the incredible stories we received:
"My family and I went back to celebrate my 75th birthday. My parents are from Leitrim and Mayo and we went to see many relatives. We all had a wonderful time and love the country that my parents left in 1929."
– Kathlenn Connor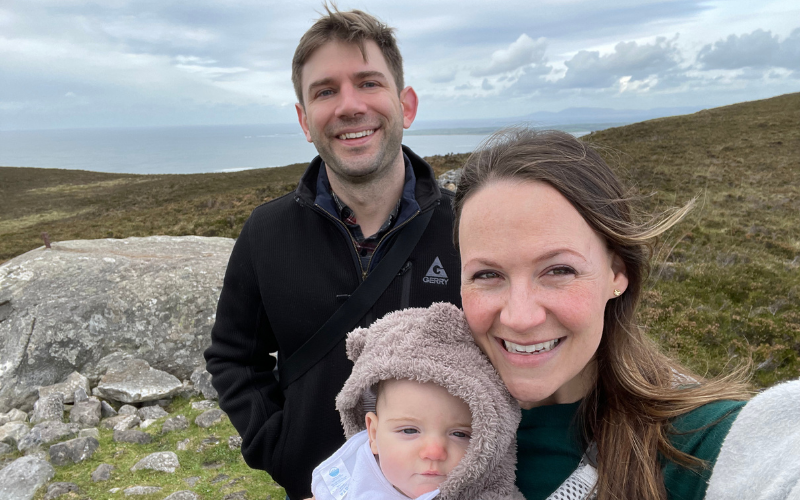 8
"I went to Ireland with my husband and baby girl last autumn, and it was spectacular! We traveled from Sligo to Dublin, seeing the sites and reuniting with family after years.
We climbed Knocknarea, visited Strandhill Beach, and enjoyed a meal at Hargadon's, where my husband had the best seafood chowder of his life. We spent time in Tubbercurry, the town my grandfather was from, visiting cousins and family, and we were able to visit the house where my grandmother was born not too far from there.
We spent a day in Mayo taking in the Museum of…
,
To read the original article, go to Click here