The legacy of three homes on South Main Street is woven between a few of the earliest families to inhabit River Falls. Through stories from relatives, research collected by ancestors, the Pierce County Historical Association and the River Falls Historic Preservation Commission and strategic puzzling together, we can follow a deep line of history that has lived in these homes for centuries.
Though the properties have been passed through generations, they along with the land they sit on, were recently purchased by Frisbie Companies. Come Sept. 14, demolition is scheduled to begin and a senior living facility built. 
The story starts in 1867 with the emigration of Frank and Anna (Jansa) Rosenberg from Bohemia. 
Charla (Moore) Kusilek, great-granddaughter of the Rosenbergs, recently wrote "Legacy of a Family in Small Town U.S.A, River Falls, Wisconsin," available at Freeman Drug, to document the ancestry and history of her family, specifically the Rosenbergs. 
Though not a property with prospects of being demolished, Kusilek's home at 306 N. Main St. was the home in which Frank and Anna raised their children, Ben, Maggie and Kusilek's grandmother, Emma. Kusilek received a Century House Award for the North Main Street home and was recognized at the Pierce County and Wisconsin State fairs this summer.
Daniel Levings, a painter, married Rebecca (Loomis) Levings, and according to Dan Geister, Pierce County Historical Association, the two arrived in River Falls in 1856, subsequently building the home at 660 S. Main St. in 1858. 
Kusilek's great-uncle Ben Rosenberg married Mary Levings, who inherited the home. 
Ben took over his father's establishment in 1899. 
"My mother spoke of her grandpa's downtown business as an eatery, saloon, confections and cigar store," said Kusilek. Ben also opened the Princess Theatre, a melodrama, in that building. It became the area's first motion picture theater in 1915. 
When Ben died in 1933, Mary married Harve Wygant, a harness maker with a shop on South Main Street associated with Lund's Hardware. The two also ran a root beer stand in a, then, vacant lot south of their home until Harve passed away in 1971. 
Mary then married Lewis Deans.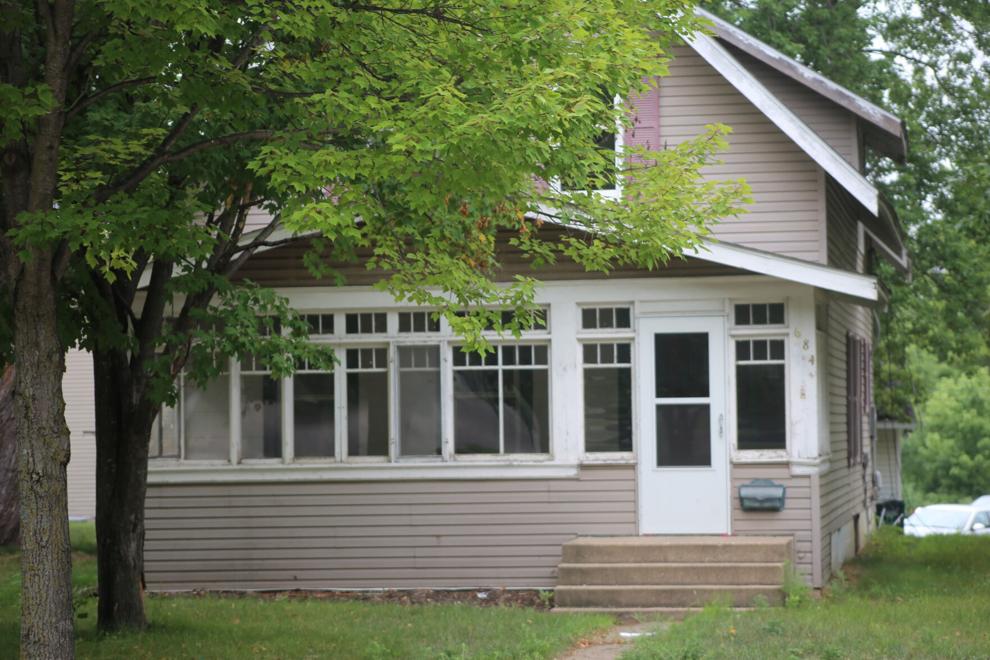 Frisbie Companies, the buyer of the three homes, has development plans for a new senior living facility which were approved by the
River Falls City Council
on Aug. 24. 
With one more step of approval to go, demolition of the 660 and 684 S. Main St. homes are scheduled to begin immediately following that final green light around Sept. 14. 
The house at 700 S. Main St. is part of a larger project likely beginning in mid November, anticipates Matt Frisbie of Frisbie Companies. 
Construction is scheduled to take 14 months, marking a tentative completion date of early 2023.
"The fire department has been training on the houses for the last couple of months and they will continue to train on them until they come down," Frisbie wrote in an email.
Gloria Linehan, genealogist, has also done extensive research and documentation to preserve the histories of her family's history in two of the homes on South Main Street. 
In the late 1870s, Fred and Betsey Brackett purchased a property south of the South Fork bridge and built the home known today as 684 S. Main St. 
By 1880, the Bracketts had sold the house and six lots, adjoining the Levings house at 660 S. Main, for $1,600 to Hester "Hessie" Dunn. 
John and Angus Dunn were partners in a hardware store from 1900-1922 at 101 S. Main St., which now houses CrankWorx Bike Shop. 
Based on Geister's research, he estimates that after Angus died in 1949, Myron and Milton Finstad purchased the property that in recent years laid at 684 S. Main St. 
In 1972, the home was transplanted to its current location when the building that houses Associated Dentists & Orthodontics of River Falls was built.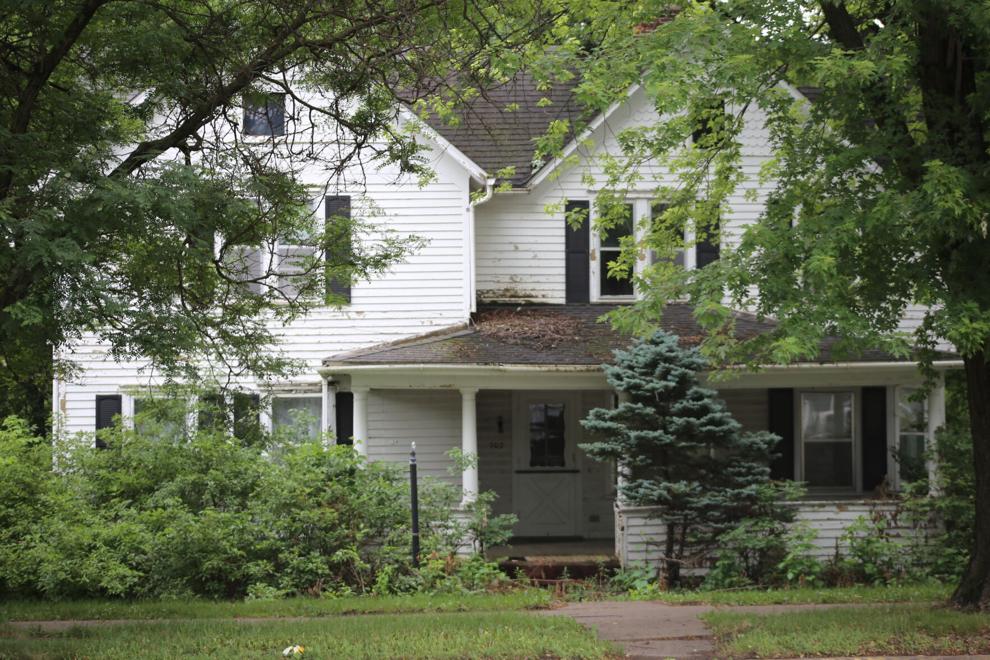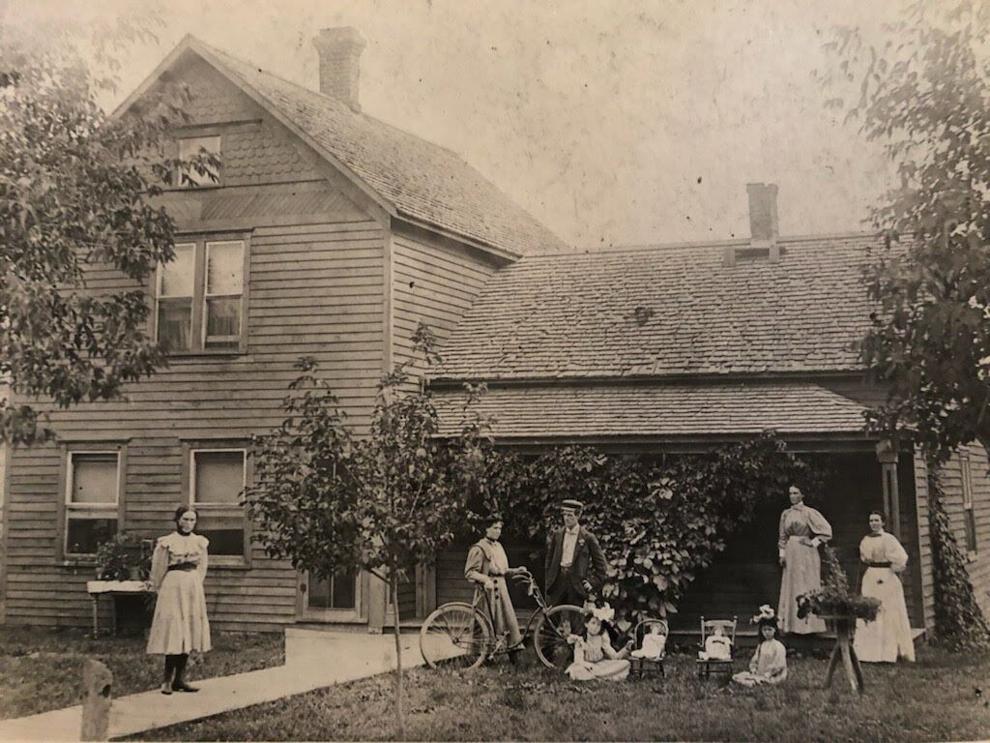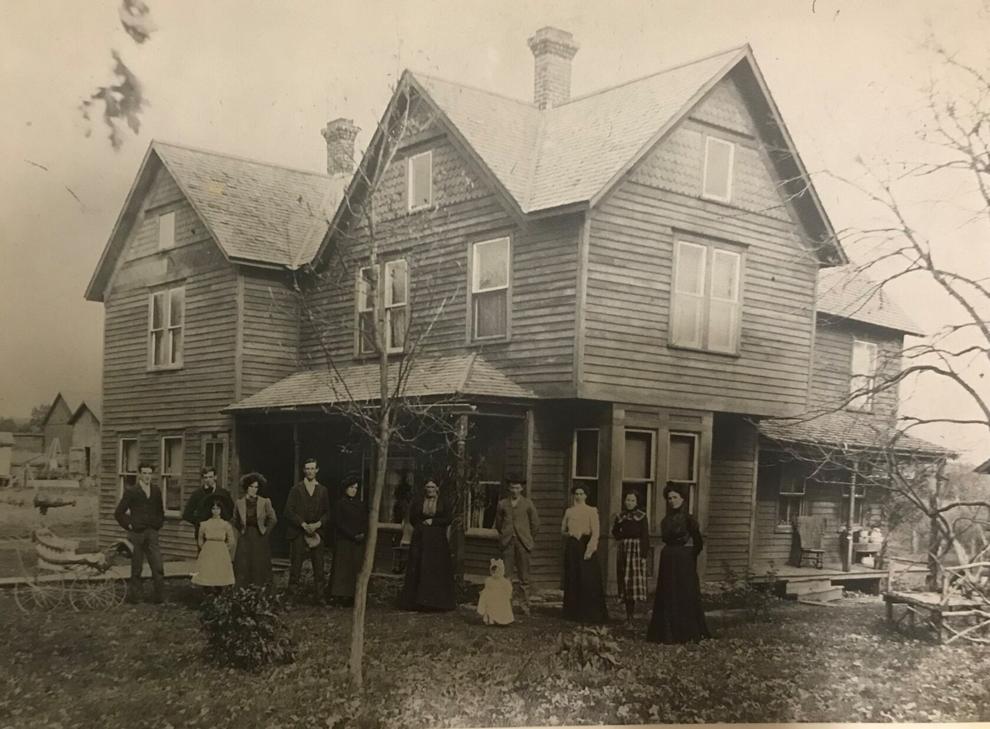 Owner of the first shoe store in River Falls, Eugene Boyer built the home at 702 S. Main St. in 1868. He sold the property to Milton Bradley. who used it as a tenant house. Bradley moved away and six lots, including his home south of the Levings', was purchased by Michael Francis Linehan and wife Mary E. (Corcoran) Linehan in 1891. 
"They had at least 13 children, including Lenore who owned the home for a number of years," according to Jayne Hoffman, River Falls Historical Preservation Commission. 
The Linehans made considerable renovations. Gloria's great-grandfather Michael did the actual work himself including the addition of a second level in 1893. For the coming years, the home was filled with various extended Linehan family members. 
Gloria's grandfather James Daniel "Dan" Linehan lived in the home from about age 12 until he was an adult, becoming the River Falls plice chief from the 1930s to the 1950s. 
From 1964 onward, the home became known as the McEwen house, as it was left to Lenore's nephew William McEwen and his wife, Maureen, in her will, along with the rest of the property. 
After returning to River Falls, Judge William McEwen had a private law practice until he was elected Pierce County judge in 1968. He died in 2002.