Associated Press

GREAT FALLS — DNA evidence preserved on a microscope slide after a 1956 double homicide and the use of forensic genealogy helped a Montana sheriff's office close the books on the 65-year-old cold case, the Cascade County Sheriff's Office announced.
Investigators concluded Kenneth Gould — who died in Oregon County, Missouri, in 2007 — more than likely killed Patricia Kalitzke, 16, and Duane Bogle, 18, the Great Falls Tribune reports. Both were shot in the head.
Detective Sgt. Jon Kadner, who took over the case in 2012, said Tuesday it was the oldest case he could find nationwide to be solved using forensic genealogy, which searches commercial DNA databases to find familial matches to the DNA of a crime suspect.
On Jan. 3, 1956, three boys hiking along the Sun River near Wadsworth Park northwest of Great Falls found Bogle dead near his car. A day later, a county road worker found Kalitzke's body north of Great Falls.
Kalitzke was a junior at Great Falls High School, and Bogle was an airman at Malmstrom Air Force Base from Waco, Texas.
Officers investigated for years, but they were unable to make an arrest.
In 2001, then-Detective Phil Matteson sent the slide of a vaginal swab gathered from Kalitzke's body to the Montana State Crime Lab for analysis. The lab found a sperm cell that did not belong to Bogle, officers said.
In the following years, law enforcement compared the DNA sample to about 35 other men, including gangster James Joseph "Whitey" Bulger Jr. They were all ruled out as suspects.
When Matteson retired, he said he didn't believe the case would be solved. "A lot of different people had a turn at this, and we just weren't able to take it to conclusion," he said.
In 2018, however, forensic genealogy, which was used to help adoptees find biological family members, was used to identify Joseph James DeAngelo Jr. as the Golden State Killer. The new method has led to the identification of dozens of suspects in cold cases.
In 2019, Cascade County detectives had Bode Technology perform additional DNA testing on the evidence found on Kalitzke's body. It was uploaded to voluntary genealogical databases, where they discovered a possible family connection — leading investigators to Gould.
Kadner had to reach out to Gould's children and ask for DNA samples to verify the match.
"I wasn't sure how they were going to react when I come to them saying, 'Hey your dad's a suspect in this case,' but they were great to work with," Kadner said.
Gould's family home at the time of the homicides was a little over a mile from where Kalitzke lived and he was known to ride horses through the area, officials said.
After the murders, Gould sold his property near the town of Tracy. His family lived in Geraldine and Hamilton before moving to Missouri in 1967. They did not return to Montana.
Gould did not have a known criminal history and was not interviewed during the murder investigation. Investigators could not uncover any connection between Gould and the victims.
Officers kept working the case because of the circumstances, Kadner said.
"You had two young, vibrant individuals that were well-liked among their peer group," he said. "Investigators poured their heart and soul into this case. They leave a little bit of themselves, from what I've seen."
7 unsolved multiple homicides in Montana, and two that were solved through DNA
Nels and Annie Anderson — Billings
On the night of December 7, 1924, one of Billings' oldest unsolved murders took place. 43-year-old barber Nels Anderson and his wife, 39-year-old Annie, were slain in their barber shop on Minnesota Avenue.
The weapon used, an ax that the Andersons kept at the shop for splitting wood, was found near Mr. Anderson's body. Evidence indicated that the Andersons were just getting ready to leave for the night when they were surprised by the killer, as both victims had their coats on and there was no sign of a struggle.
Police attempted to gather fingerprints from a washstand used by the killer to rinse his or her hands, and combed over the Andersons' correspondence to try and find anyone who they might have been in conflict with. The search for suspects extended to nearby towns, but no arrests were made.
Lloyd Duane Bogle and Patti Kalitzke — Great Falls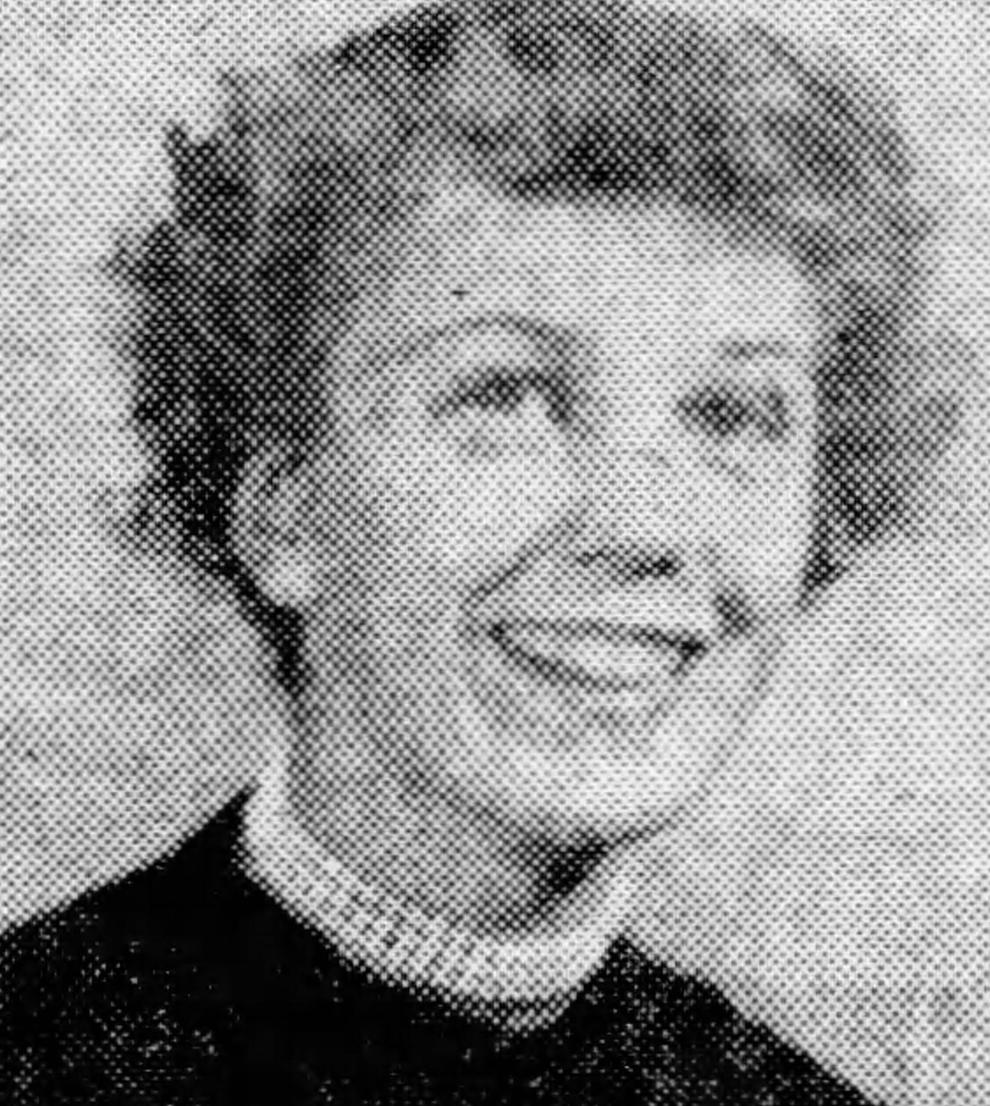 On Jan. 3, 1956, three young boys walking west of Great Falls, in an area now known as Wadsworth Park, discovered the body of 18-year-old airman Lloyd Duane Bogle lying next to a car. Bogle's hands were tied behind his back using his own belt, and he'd been shot through the head. The car's ignition switch was still engaged, and its headlights were still on.
The body of Bogle's 16-year-old girlfriend, Patti Kalitzke, was found the next day northwest of the city. Like Bogle, Kalitzke was shot through the head. She showed no signs of sexual assault.
Bogle and Kalitzke were last seen alive at a Great Falls drive-in Jan. 2. Investigators didn't believe that the two were killed during a robbery, as money and a camera were found in Bogle's car.
More than 60 years later, the case remains unsolved. It has been theorized that Bogle and Kalitzke may have been victims of Edward Wayne Edwards, who was convicted of similar double murders in Ohio and Wisconsin, and was known to have been in Great Falls in 1956. Edwards died in prison in 2011, and is believed to have been responsible for the murder of at least one more couple in Oregon.
Richard and Alice Easton — McGregor Lake
The bodies of Richard Easton and his wife Alice were found on Feb. 19, 1963 at the Paradise Lodge, a resort that the Eastons owned at McGregor Lake west of Kalispell.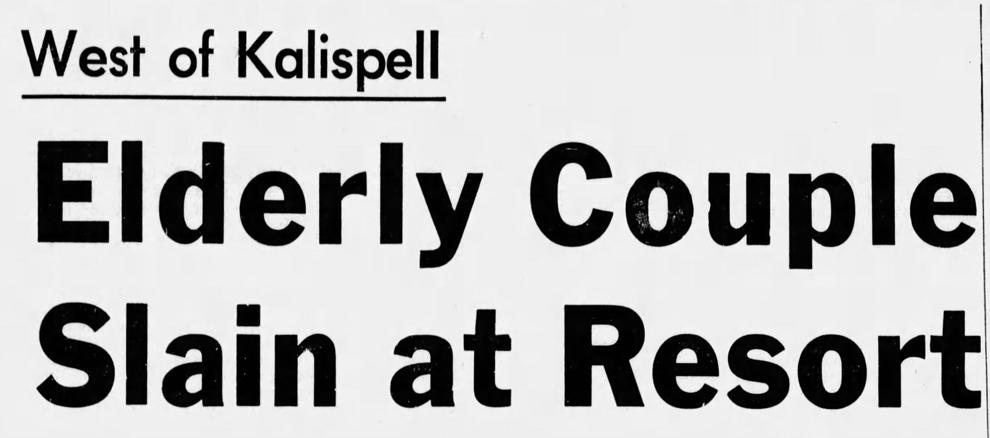 The Eastons were bludgeoned to death. Mrs. Easton was found inside the lodge by her daughter, while Richard Easton was found inside a padlocked garage by police who responded to the scene. A pathologist determined that the Eastons were attacked with a straight, narrow instrument approximately two days before their bodies were found.
A cash register stolen from the lodge and Richard Easton's billfold were found in 1965. A suspect was questioned a few months earlier, but was released.
A woman came forward 38 years after the murder, saying she believed her ex-husband was the murderer. Arlene LaPierre lived with her then-husband Kenneth Lloyd Pendleton in a cabin not far from the lodge.
LaPierre told authorities in 2001 Pendleton returned to their cabin one night covered in blood. Pendleton claimed to have hit a deer and told LaPierre not to ask any questions. He then proceeded to burn his clothes, according to LaPierre.
Pendleton was believed to have robbed as many as 80 banks in eight states, and escaped from three prisons, before he was found beaten and stabbed to death in Edmonton, Alberta, Canada, in January 2001. Investigators closed the Easton case after Pendleton's death.
Jim and Lois Arrotta — Great Falls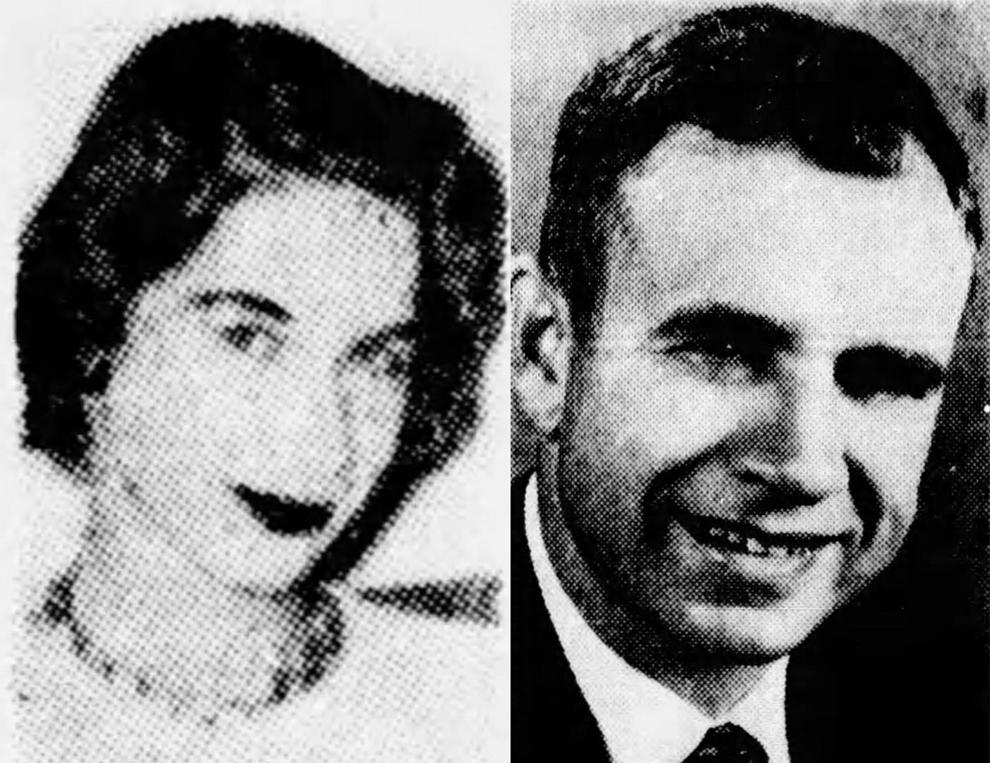 On the morning of Friday, Sept. 4, 1964, a beer salesman and a produce manager discovered the bodies of James and Lois Arrotta in the East Side Super Save Market in Great Falls, where James Arrotta was manager.
Lois Arrotta's body was tied to the rear door of the market, bound with clothesline and gagged with cloth. Jim Arrotta was also bound and gagged, and detectives determined that the cloth used was torn from the aprons worn by the store's employees. Both of the Arrottas had been stabbed with a long knife found at the scene. Broken Pepsi bottles, which police believe were used to hit one or both of the victims, were also found nearby.
Investigators believed the murders to be the result of a burglary and theorized that the Arrottas were abducted from their home while their seven children slept and taken to the store to open the market's safe. The safe could not be opened by James Arrotta, as it used a time lock that kept it sealed during late hours.
The Arrottas' car was found near their home, leading investigators to believe that the murderer or murderers drove the car away from the market before abandoning it. It was later determined that Jim Arrotta's coin collection was stolen from the Arrottas' home. The empty coin collection books were eventually found near the Black Eagle Dam.
Alan Reavley, who was fired from the market for theft just weeks before the murders, was charged in 2002 with the murders during investigation of thefts from multiple Great Falls organizations. Witnesses testified that Reavley had talked during a religious retreat about killing people when he was younger, and one witness said Reavley claimed to be the one who found the bodies.
No physical evidence was found to link Reavley to the crime scene, and he was found not guilty of the murders in February 2004. Reavley was convicted of stealing money from the Great Falls Food Bank while serving as its executive director and is on parole, according to the Montana Department of Corrections.
Marjorie and Nancy McQuiston — Butte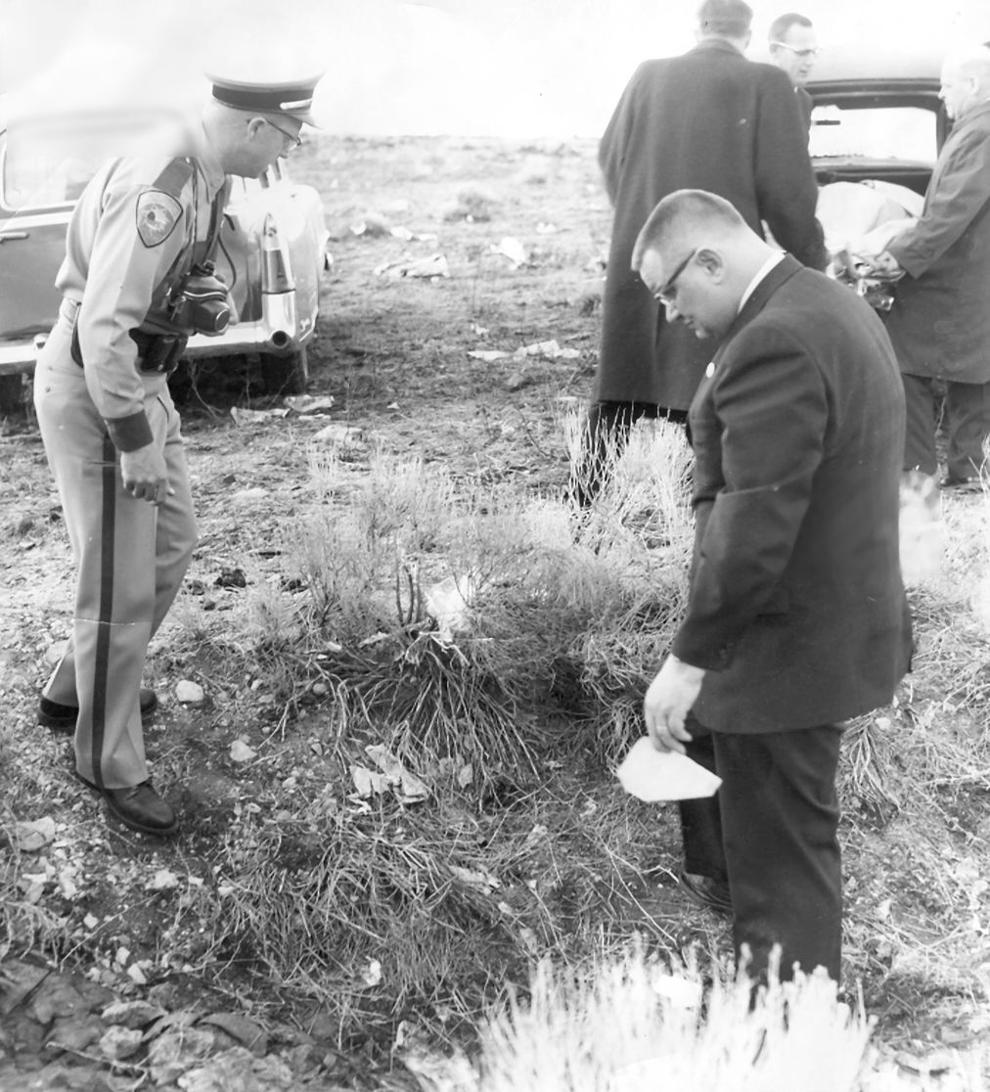 Five days after 51-year-old Marjorie McQuiston and her 26-year-old daughter Nancy went missing on April 9, 1965, their bodies were found near the top of a hill northwest of Butte, less than a mile from their home at 945 17th St.
The two women were shot and badly beaten, according to contemporary news stories. Nancy McQuiston's car was found a quarter-mile away from where the bodies were found, in a gully on the edge of Big Butte. The car's trunk was stained with blood, indicating that the women were killed elsewhere before being taken to the dump site.
Authorities were stuck juggling the murder investigation with the search for 17-year-old JoAnn Kankelborg, who went missing the same day as the McQuistons. Kankelborg's body was found on April 15, 1965, just one day after the McQuistons were found, under a bridge southeast of Butte. Butte athlete Jerry Van Nuland was quickly charged with Kankelborg's murder.
Investigators tried in vain to find some connection between Kankelborg's murder and the double murder of the McQuistons. Van Nuland pleaded guilty to the Kankelborg murder and was sentenced to life in prison, but was never linked to the deaths of the McQuistons.
Bullet holes and blood-stained objects were discovered in the McQuiston residence. The suspected murder weapon, Nancy McQuiston's own .22-caliber automatic pistol, was found in the home. The case remains unsolved.
George Heinrich and Marlene Mazzola — Billings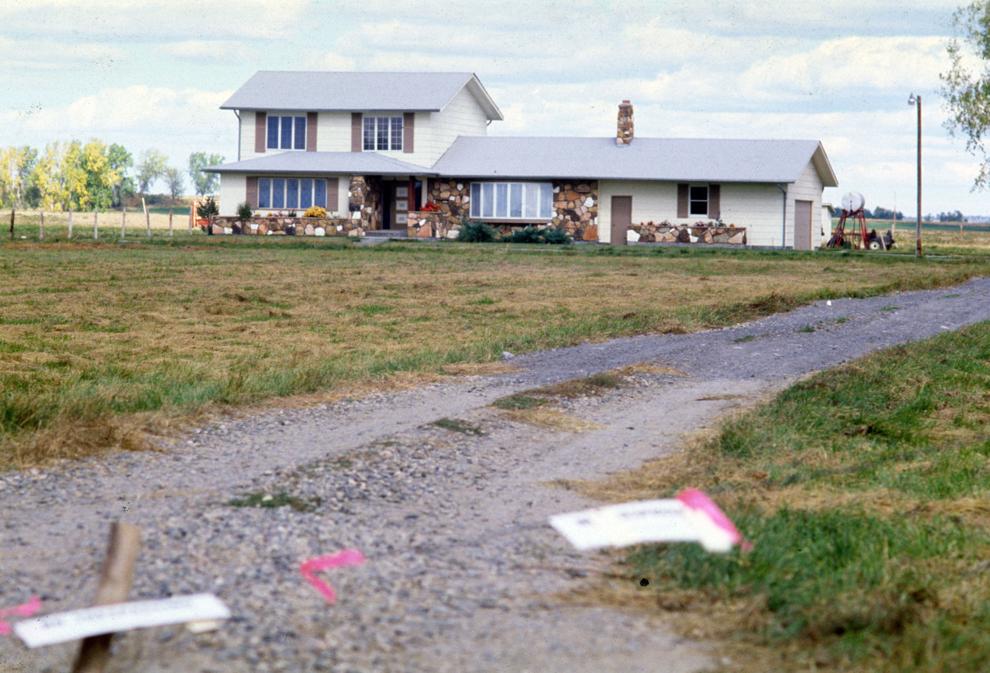 George Heinrich, 58, and Marlene Mazzola, 42, were on only their second date when they were murdered in Heinrich's home northeast of Billings on Sept. 21, 1980.
The couple was found by Heinrich's adopted daughter the next afternoon. Both had been strangled and beaten and were bound with electrical tape. There was no sign of sexual assault on either victim.
They were last seen by Heinrich's brother and sister the night of the murders at the Elk's Club in Billings, which they left around 1:30 a.m. according to witnesses. Mazzola's 1979 Pontiac LeMans was found abandoned at a Husky service station on Main Street.
Missing from Heinrich's home off Highway 312 were a valuable diamond ring, a Masonic ring and a clock. Investigators found Heinrich's keys outside of the door between the garage and house, leading them to believe Mazzola and Heinrich were surprised by the killer or killers within the garage. The door to the master bedroom, where the bodies were found, was damaged.
A red pickup, which was missing its tailgate, was seen driving up the lane toward the house around 2 a.m., according to investigators.
Kenneth and Iva Larue Cheetham — Lake Inez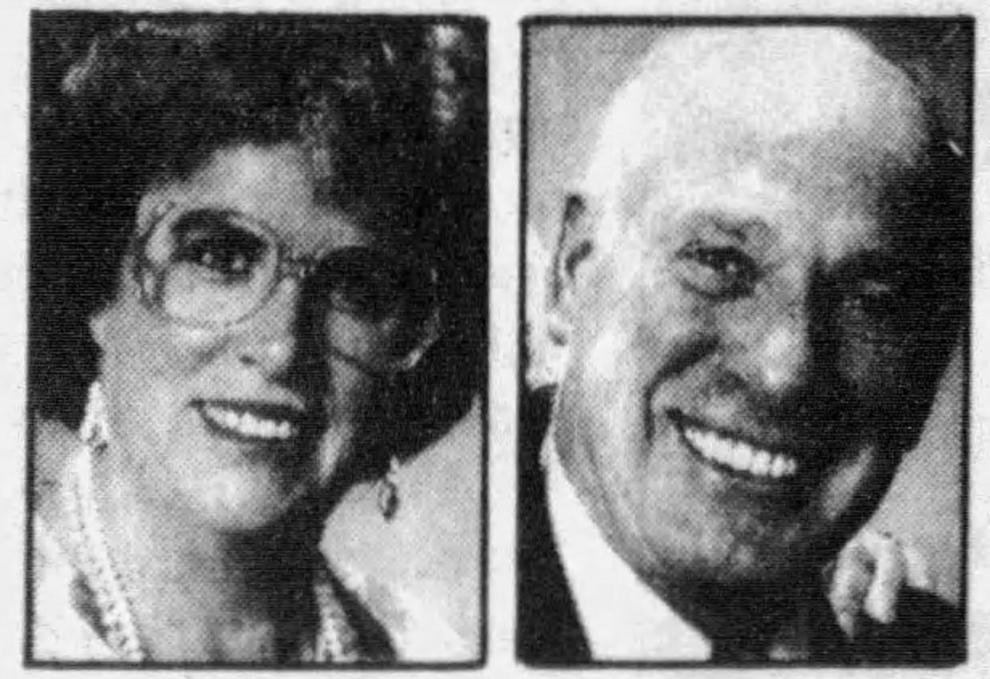 The Cheethams' 1969 Ford van was found days later on Aug. 5, 1991, on a logging road near Lake Alva. Their bodies were found five weeks later on Sept. 11, by a man walking his dog off Highway 83 near Lake Inez, just a short distance from where the van was discovered.
The Cheethams both died of gunshot wounds. Iva Cheetham's purse was dumped outside of the van, but her checks and credit cards were not taken. The couple's Hitachi video camera was one of the few items taken from the van. The strap from the camera was found along Highway 80 near Geraldine, more than 200 miles away.
Investigators questioned a man who was known to be in the Geraldine area around the time of the murders, but never had any physical evidence to charge him. Shell casings found near the bodies indicated that a 9mm pistol was the murder weapon.
Dorothy Harris, Brenda Patch and Cynthia Paulus — Florence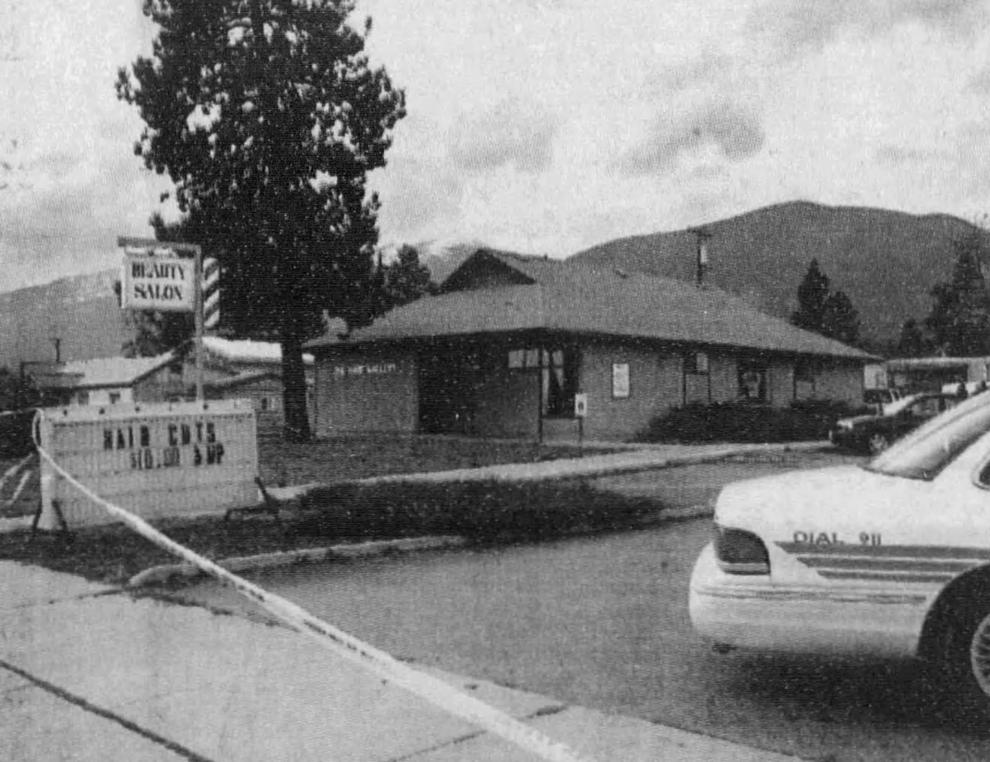 On Nov. 6, 2001, three women were murdered in the Hair Gallery salon in Florence. The women were found by a customer who was arriving for an appointment.
The throats of Brenda Patch, Cynthia Paulus and salon owner Dorothy Harris had all been slashed. The brazen nature of the murders, in broad daylight during business hours, puzzled investigators, but also provided a lead. Witnesses described a person wearing a fedora or top hat and a long coat walking briskly near the salon and through a nearby neighborhood after the murders.
Brian Weber, who was questioned in the weeks after the murders, allegedly made statements to acquaintances regarding the murders. Attention returned to Weber while he was being held on drug distribution charges.
Weber claimed that investigators suggested he had been sent to the salon by an Idaho drug dealer because of a drug debt owed by a relative of one of the victims.
The case was reopened after the charges against Weber were dismissed.
SOLVED: Clifford and Linda Bernhardt — Billings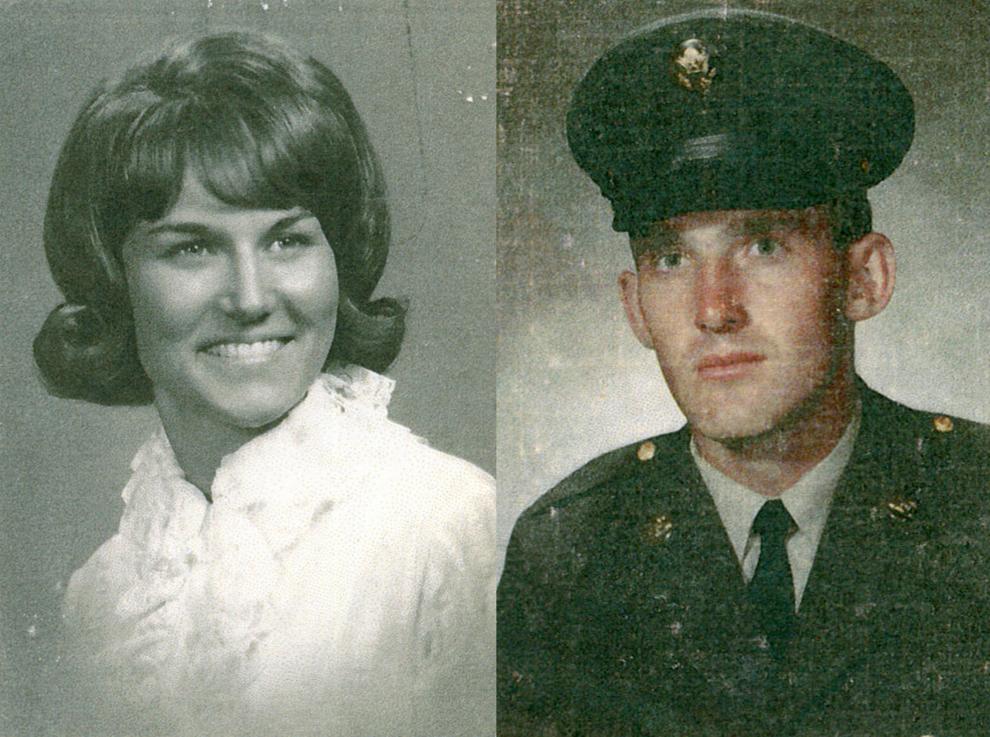 Clifford and Linda Bernhardt had lived in their home at 1116 Dorothy Lane in the Billings Heights for only a month before they were found murdered on Nov. 7, 1973.
The house was just around the corner from Linda's parents' house. Linda's mother went to check on the couple after not hearing from her daughter, and found the bodies in separate bedrooms of the house.
Both Clifford and Linda had suffered blows to the head, and Linda showed signs of strangulation and sexual assault. There were also signs that both were bound at the wrists and ankles at some point, though investigators could never find the bindings.
Clifford Bernhardt was an Army sergeant and was said to be in excellent physical shape and proficient in using weapons, which investigators noted would make a home invasion unlikely. An FBI profile of the killer was developed, painting a picture of a male who was acquainted with the Bernhardts and who may have had an infatuation with Linda.
Some reports said the dinner table was set with place settings for three people, lending further evidence to the theory that the killer was someone the couple knew.
A bowl of ice cubes was found next to Linda's body. The killer opened the windows to the two bedrooms and turned the thermostat to its lowest temperature, possibly to conceal the time of death.
Investigators say the murderer also took Clifford Bernhardt's suitcase and filled it with Linda's underwear and shoes before untying both victims and leaving the house. The perpetrator locked the front door behind him.
DNA evidence was recovered from some of Linda's clothing decades after the murders. A $100,000 reward was offered for anyone who provided information leading to an arrest in the case.
In 2019, Yellowstone County law enforcement officials announced that through forensic DNA investigation, the killer of Cliff and Linda Bernhardt was identified as Cecil Stan Caldwell, a coworker of Linda's who died in 2003.