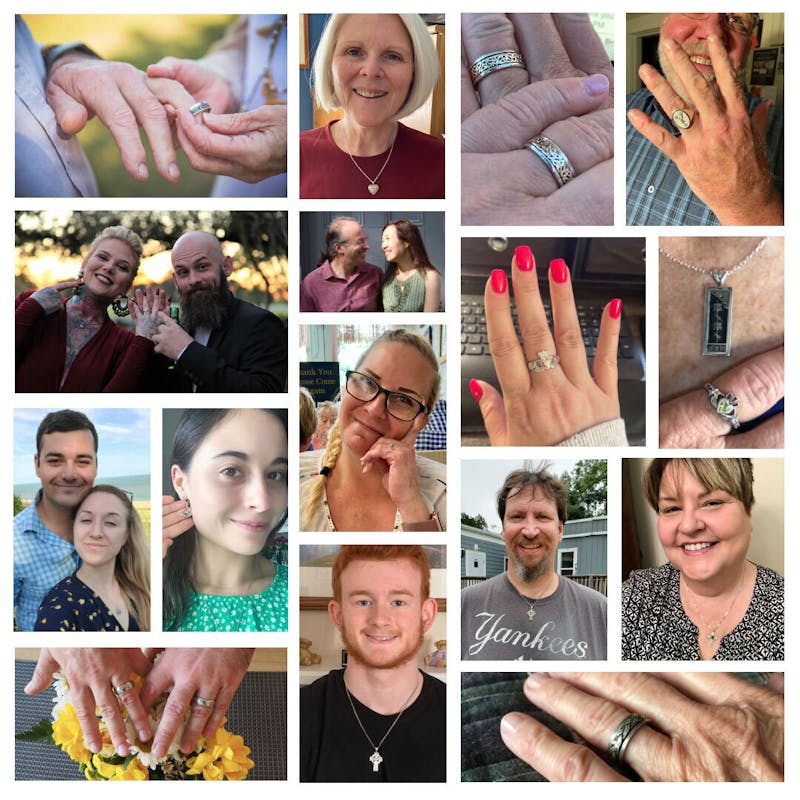 Our good friends in the United States are commemorating Thanksgiving this week. Which got us thinking about gratitude and what we are most appreciative for here at My Irish Jeweler – our fantastic clients!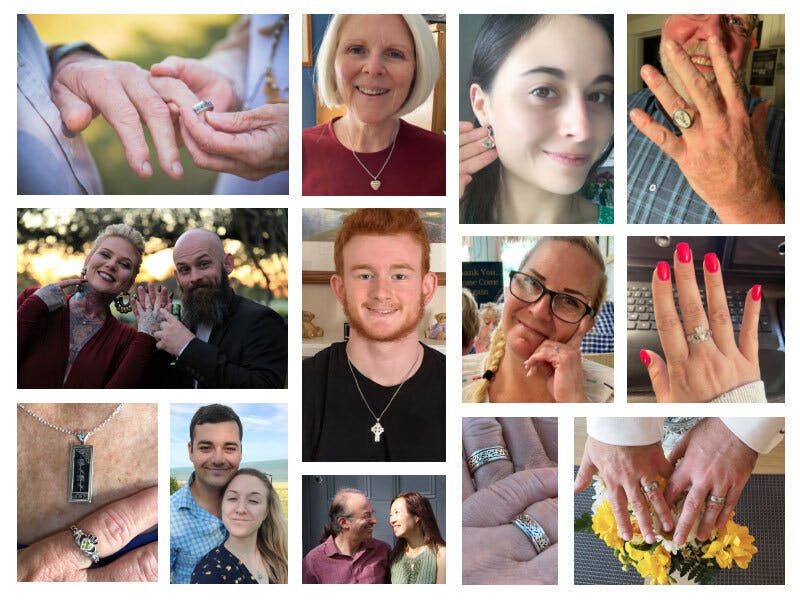 As a little Irish family service, we value our fantastic consumers hugely. We are pleased to get in touch with buddies around the globe who have picked to include My Irish Jewelry expert in their stories.
Here are three customer stories that have just recently warmed our hearts:
Love, Commitment, & Relationship
The Claddagh has actually been an Irish symbol of love, commitment, and friendship for over four centuries. We've been honored to provide Claddagh Precious jewelry for Engagements, Commitment Ceremonies, Wedding Events, Birthdays, and much more milestones in our 50+ years in the Irish Precious jewelry company.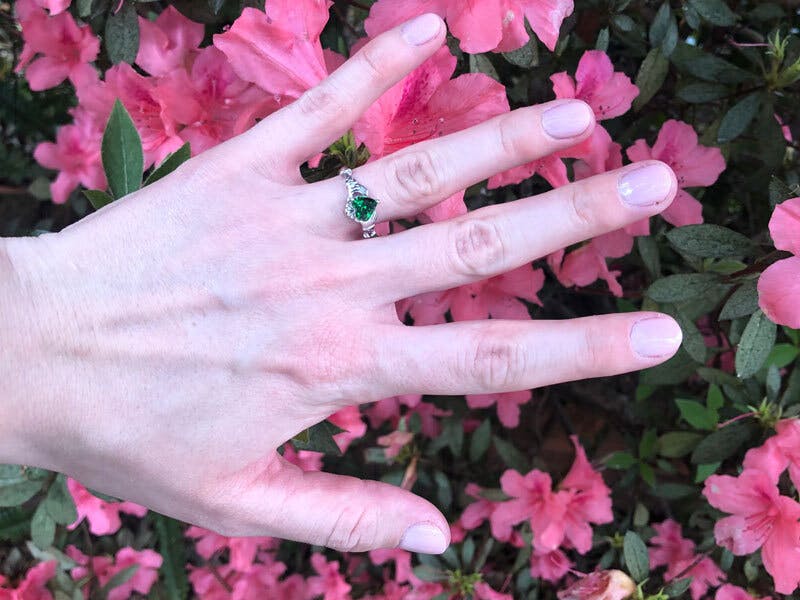 So we were thrilled when Alyssa from Australia sent out in this beautiful photograph and kind note, explaining her Sterling Silver Claddagh Ring as: "A perfect fit! Stone cut and clarity are spot on, and the information in the craftsmanship (hands, knots, crown) are precise and lovely without being disruptive. All of the 'sharp edges' (ie stone point, clasps) are inconspicuous and do not capture on clothes or clothes." Thank you Alyssa! We were so happy to hear you are happy with your charming ring and appreciate the time taken to send us an image and note.
Permanently Love
We always cheer in the workshop to speak with customers who have actually picked a My Irish Jeweler wedding ring for this most substantial piece of jewelry.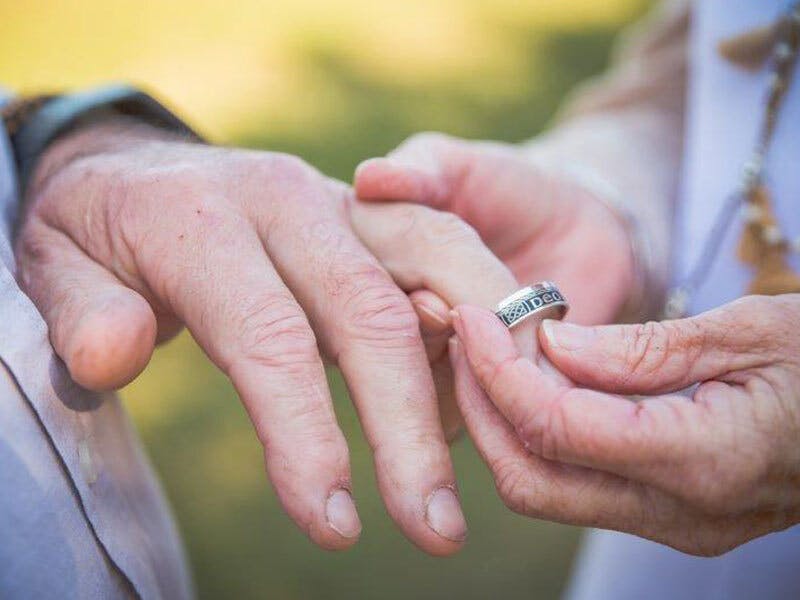 Malcolm and his Bride-to-be made our week when they connected with this stunning photo. The beautiful couple took their promises in Australia this summer and picked our Grá Go Deo Ring with Celtic Knot for Malcolm's band. "Grá Go Deo" in Gaelic methods "Love Forever." We could not be happier for them and wish the delighted couple "Grá Go Deo."
Family History
Are you the family historian? Or do you have a history buff in your life? We've worked with lots of history enthusiasts throughout the years to render their own Household Coat of Arms in sterling silver or gold. We always like hearing back about how these most personal of pieces were received.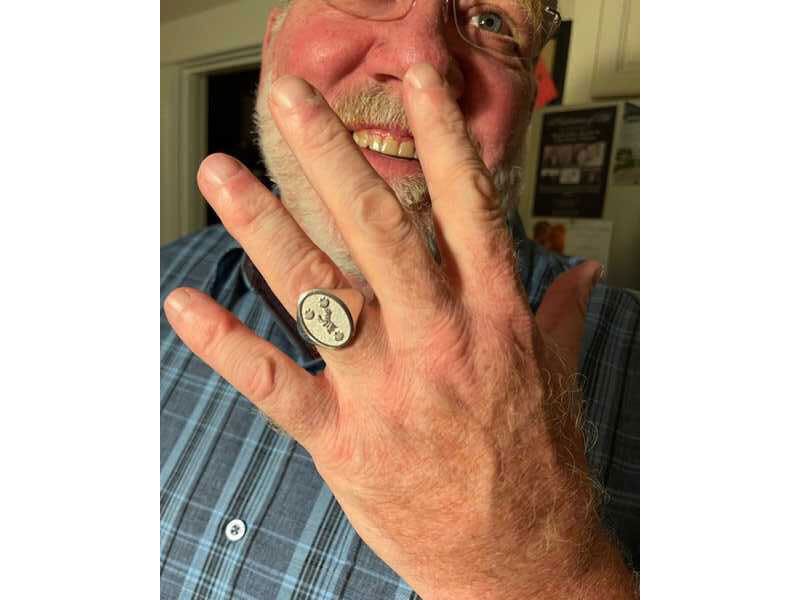 So it was a genuine reward for the team to hear from Katie. She talented her husband a Family Crest Ring for their 5th Anniversary. Katie wrote: "We were expected to be spending it in Ireland (where we spent 3 weeks for our honeymoon), but life (covid, travel limitations, aging moms and dads, 4 kids heading off to college) got in the way. We were both really unfortunate to miss our journey, so I decided to bring a little piece of Ireland to my other half. He likes his brand-new Family Crest Ring! It fits completely, is wonderfully detailed, arrived sooner than anticipated and we are both so impressed with the quality craftsmanship."
Here's hoping Katie, her husband, and his ring are all gladly on their way to check out Ireland in the very future!
Share your Story
These are simply a few of the fantastic photos, stories, and messages we are glad to receive from our wonderful customers. It offers us enormous pride to know we have made our consumers pleased.
Do you have a story you want to share with us? We would enjoy to hear from you! Send us an email at [email secured]